Ever thought of a comprehensive service that Matches Travel deals with your unplanned holiday destinations?
Many travel deal websites send you emails introducing the travel packages available with them for holidays in destinations which you may or may not want to go to. Well, you have to pay for it by getting your emails flooded and as destinations and available packages usually do not fit into your requirements, the results are not very pleasant. Addressing to such problems, Yahoo and Right Media Alums have come up with their new venture 'GuideMe', which aims at providing the best possible tour package according to the wish list of the user. The Wishlist will comprise of the familiar venues which the user wants to share among friends as well as the further destination the user wants to explore and discover. The choices in the Wishlist can be entered manually or destinations can also be recommended by friends.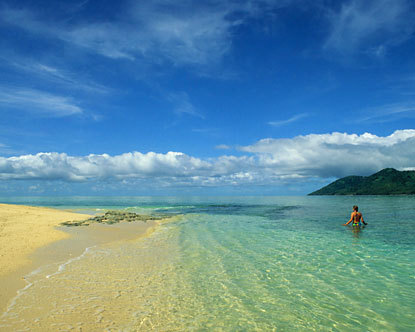 A Foursquare user can also make the list making process automatic. The GuideList then comes up with the map and other details of the destination like finding things to eat and see, the map can then filter these and the choices can be narrowed. The Guidelist then forms a database of places you'd like to visit and locales you'd want to explore and depending on the choices regarding the available tour packages are searched over the internet and the user will be provided the list to choose from. Following which even the registrations
and payments can be made through OpenTable. With the help of Yipit and other deal partners, the startup oversees all the available deals on the networks and narrows down the deals most relevant for the user from the database. The deal finalized is then rendered to the deal provider.
GuideMe has a very interactive interface but is not available to the user on mobiles hence users on the go will have limited access to the to-do lists and other features.
Launched to users in late June, the venture is still an early startup stage, and is expected to reach vast popularity. The startup aims at helping people find out hotels to live and restaurants to eat, rather than just the tourist spots. According to GuideMe CEO and co-founder Pat McCarthy, "We're on a mission to provide tools to make discovering, saving and sharing those recommendations easier, while also providing users with as much value as we can along the way."