Youtube tries a different path as it ventures into partnerships with some of the most prestigious names and companies from around the world.
The Google Inc.-owned video site said Friday that they were planning to launch over 100 new video channels. The partners composed of an array of Hollywood production companies, celebrities and new media groups, which are going to produce mainly niche-oriented videos.
YouTube is about to spend around $100 million to producers, as stated by some people familiar with the matter, speaking about the condition of anonymity. The money is a form of advance payment that the advertising money the videos are going to bring in, and Google will get its portion back first before dividing the earnings. Advances are as high as $5 million per channel, said another person, who knows about the arrangement, also talking on condition of anonymity.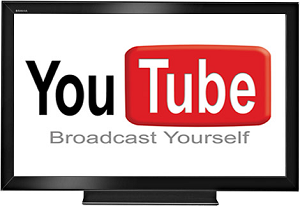 No one got the authorization to talk about the matter publicly.
Google did not want to share any financial details of the deals, but noted that the majority of revenue is going to go to partners.
The partners includes some of the prominent names in the world such as Madonna, former NBA star Shaquille O'Neal, comedian Amy Poehler, actorAshton Kutcher, "Office" star Rainn Wilson, spiritual doctor Deepak Chopra and "Modern Family" actress Sofia Vergara. Most creates channels over their production companies. Madonna is an associate of the dance channel DanceOn, while O'Neal plans the Comedy Shaq Network.
Lionsgate presents a fitness channel, and other channels is going to be presented by news satire the Onion, professional wrestling's WWE, online magazine Slate and news service Thomson Reuters.
The channels are going to roll out starting this month, though most is going to debut next year. YouTube says the channels are going to add 25 hours of new content every day, with dozens of Web series debuting at scheduled times.