Nokia is really making a move on in the smartphone industry with its latest oRo model which will give a lot of headache to other smartphone manufacturers, but obviously , as always the prices is really a bit too high. However the tremendous and glamorous looks and finishes makes this handset a real adorable one for new smartphone buyers. The features have all been upgraded from the earlier version of smartphones, and now it has got into a full swing in the market. It is a real difficult task to highlight on all the luxurious features contained in this handset but the big additions can always be reflected through reviews. The CPU is a powerful 680MHz Arm 11 processor with the Broadcom GPU which when added to the Symbian Anna OS which gives awesome performance at all levels of activity.  
The 256 MB RAM also gives a real helping hand to the OS and CPU . In a flick of an eye you can do everything from editing documents, opening apps and browsing the internet. In fact it is one of the fastest processors available in the market and improves the performance level of this astonishing handset.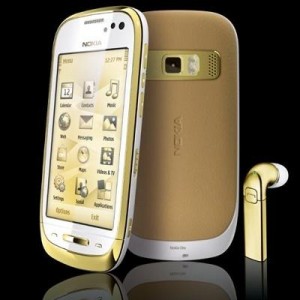 The touch screen is built with hardened glass which helps you to protect this terrific handset from all types of scratches and cracks. The proximity sensor for auto turn on and off also gives a fair deal of energy saving. The 8 mega pixel camera is a massive one with dual Led flash and produces sharp, clear images even at very low light. The video recording supports 720p HD recording. There is also a secondary front end VGA camera for helping you in video conferencing and sharing your data. The 1200 MAh  Li-Ion battery provides enough support to the CPU and the OS and helps in keeping up with the performance of this small machine.
Long battery life is possible when kept in standby mode because of its proximity sensor technology as discussed earlier. The Wi-Fi 802.11 when combine with 3G connection at as much as 10.2mbps transfer speed really enhances the quality of data sharing online and also downloading and uploading of information and data. The internal memory support 8 GB but it can be expanded even further up to 32 GB with the Micro SD card. The 3.5 mm jack and Web TV utility is also an essential addition to this great mobile. In conclusion the pricing of over 50k is not quite reasonable in spite of the astonishing features provided by this unique handset.