The 3D technology is of two types namely the active 3D technology and the passive 3D technology. Sony is one of the pioneers of 3D with the active technology. Its latest introduction to the television market, the Sony KDL-NX720 also possesses the active 3D technology. But the 3D quality may not be the most impressive. Apart from that some of the other features like the edge-lit LED backlight with local dimming and a superb design certainly make the Sony KDL-NX720 one of the TVs to look out for. The KDL-NX720 series consists of three TVs with different display sizes. There is the KDL-46NX720 with a 46 inches display, the KDL-55NX720 with 55 inches display and the KDL-60NX720 has 60 inches of display. Though 55NX720 is being mostly talked about here but it is to be remembered that the other TVs in the series have similar specifications with a major difference in only the screen size.
Sony uses the active 3D technology. However the 3D picture quality is not up to the mark at all. There are evidences of crosstalk and the 3D glasses are absent as well. There is a 3D video streaming technology and with the help of the web service one can see some 2010 World Cup matches.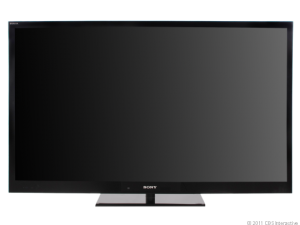 The edge-lit LED backlight with local dimming is one of the best specifications of the TV. The Dynamic Edge feature enables the local dimming to increase or reduce the brightening of the required areas as and when needed. If there is one thing that this LCD TV should take pride on are its 2D images which are extremely good as the LED backlight does a great job. The TV has a nice look. It is completely done in black. Apart from the SONY logo there is very little of any other colour. This gives the TV a very sober look. It may be a bit tiring to make use of the Home screen menu.
It consists of every possible option at the same time without the use of even a proper tag as well. The buttons include among others Applications, Media, Widgets, Settings and Recommendations. The remote comes in handy this time as it possesses dedicated buttons for Internet Video, 3D, Qriocity, Netfix, etc. The manufacturers have done a fair job with the internet services. Hulu Plus, Netfix, Amazon Instant and YouTube are all present. The lack of an app store is not impressive. There is Facebook and Twitter in the Yahoo widget. An in built Wi-Fi is also there. Overall, it may be said that the TV does a fair job with most of the specifications like the 2D pictures and the internet services but it should have done better with the 3D quality.