Why will HTC pay Microsoft?
The latest buzz in the electronic business world is that HTC has to pay Microsoft on every Android phone that the company sells. Microsoft is a company that has hundreds of patents to its credit in computer as well as mobile phone technology and operation system innovations. The company has alleged Google's Android technology to infringe on some of its patents. A lawsuit has been going on for quite a while now. The culmination of the ongoing legal battle has resulted in Microsoft being allowed to earn some profits through every Android phone that HTC sells
The ongoing battle
Android technology came as a breather and alternative mobile phone software. Its release brought a huge furor in the mobile phone market with sales of Android surpassing many other phones at the time of release. Android phones boasted of some very innovative apps in its design.
However, its woes began shortly afterwards when Microsoft slapped a lawsuit on Android on charges of infringement of patents. Microsoft claimed that many innovations in Android have overstepped Microsoft patents. Further, Microsoft proceeded to slap lawsuits or acquire ban notices on all companies that used Android technology in their products. Import of Android based devices was grossly affected as well. Now, there seems to be some respite to this long fought battle with this decision.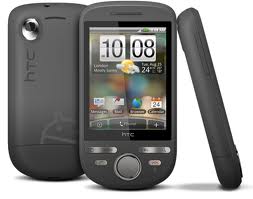 How much will HTC shell out?
As per the latest decision, HTC will have to pay $5 to Microsoft on every phone that it has sold. In all, the cumulative amount comes up to $150 million, which is quite a bit of money. According to estimates, HTC has sold around 30 million Android phones so far. In a manner, this pact between HTC and Microsoft has laid the foundation for a partnership between the two companies. With this decision, other mobile phone manufacturers who use Android will have to be on their toes because Microsoft has sued them for amounts ranging between $7.50 and $12.50 for every device in circulation. The bargaining between Microsoft and other companies will now be based on the $5 benchmark.
Android's infringement on Microsoft patents
HTC had to face the wrath of Microsoft due to its illegal use of a special touch screen feature. The two features that the company has been using illegally is swipe-to-lock and multitouch user control. Ebook reader is another feature that Android has allegedly stolen from Microsoft. It has been found that several companies have been selling Android based phones with many Microsoft patents. Since slapping lawsuits on every company is not a practicable, Microsoft is pushing for licensing of its patents.
Microsoft Operating System lags behind Google and Android Operating Systems
Payment on patent will give a boost to Microsoft as its phone operating systems have taken a backseat in comparison to Android system. Sales of Android phones have far surpassed those using Windows 7.1 or even Windows 9. The string of lawsuits on Android is being speculated by many as being a means of augmenting Microsoft's falling reputation and profits.