The HTC explorer is set to release the four metropolitan cities of India very shortly. Stylish looks and great features makes this handset a must check out deal for the buyers. It is expected to be priced at a range between Rs.11, 000 to Rs. 12, 500 and with the type of feature it provides it is probably affordable for buyers as well. The HTC Explorer has touch screen built of toughened glass and has the capacity of withstanding pretty high temperature. Multi input facility with more than one touch is a good thing to have especially during the time when it is required to be used in a fast manner. The HTC touch sensor is at its best and unique sensitivity is maintained by HTC in this handset as well. The Android v 2.3 Gingerbread is an OS which is used by HTC in most of its smartphones and this one is also not an exception. The 600 MHz processor also provides great support when you need fast processing of data.
Yet compared to processors installed in other smartphones manufactured by same company it is pretty disappointing to find a processor below 1 GHz .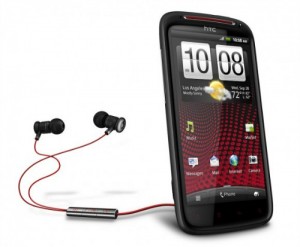 The 3 Mega pixel camera has got dual LED flash and thus provides crystal clear images even in darkness. The output quality is really good compared to other smartphones with only 3 Mega pixel camera but HTC has got it right when installing this part into this handset. There is also provision for video recording and it gives good quality output as well. However there is no flash and no front end camera. The Wi-Fi technology is a real plus since it helps in browsing the web in fastest possible manner with the Android Web Kit Browser.
The 3G facility is also really useful but the lack of front end camera limits the video conferencing facility made possible by the 3G technology. But still, downloading and uploading is done at great speed and this gives the handset a real boost in the market. The audio quality is really good with its boom boom loudspeakers and audio recording is also possible.
The internal memory is only 90 Mb, but with external Micro SD memory card it can be expanded up to 16 GB. The li-Ion battery with 1230 MAh also gives long back up for good length of time. All in all HTC explorer is expected to make a good start in the smartphones market when it will be released.