HTC has come up with a set that promises to take on the mobile phone market by storm. The HTC Amaze 4G is one of the best looking Android phone ever seen and it has some of the best specifications that one can hope for. It has a breathtaking 8 megapixel camera and some superb download speeds in its 4G network that may give any home internet connection for a PC a run for its money. The phone runs on a 1.5 GHz dual core processor. Along with it has 1GB of RAM. Hence as the two of them combined a high quality performance was expected. The Amaze did not disappoint. It was quite brilliant with its speed and performed efficiently. In terms of the graphics performance the phone also did well. The phone has an internal storage memory of 16GB which may sound enough but there is microSD slot.
This card slot will help the user to expand the memory up to as much as 48GB. The HTC Sense is good to work with. The lock screen has shortcuts to some of your favourite applications.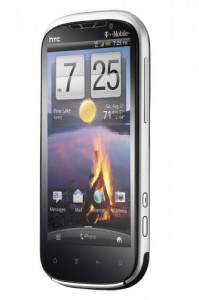 It also has the quick shortcuts to some of the items such as Messages, Camera and Phone. The huge clock commonly found on the HTC phones is present here as well. Below it there are information about the weather and the current locations. The recently launched applications and the recent alerts are found in the next screen. One of the best features of the Amaze 4G is the camera. This 8 megapixel beauty can take some of the best pictures. They were rich and brilliant with some great detailing. The camera has the features like auto face detection and dual flash. The SweepShot helps you to take shots of panoramic scenes.
The 1020p camcorder was also great and its pictures were as wonderful as those of the camera. However the 2 megapixel front facing camera for video calling was a failure since it produced unclear images. The look of the phone is simply amazing. It is slightly heavy but the metallic finish and the solid look gives it a very smart look. There is a headphone jack and USB. There are buttons for adjusting the volume and launching the camera. The 4.3 inch 960×540 super LCD qHD display produced some brilliant colours but it could have been better. The phone's sound quality is also one of the best available. The keyboard was also great. Overall it may be said that the HTC Amaze 4G is brilliant but the makers could have done away with the hefty $259 price tag.