The Atrix 2 produced by Motorola is expected to be one of the latest additions to Motorola's 4G family by the end of November. Although the leaked images of the Motorola Atrix 2 do not suggest it to be a revolutionary device, but a very special feature of this phone is its larger display.
Previously, the Atrix of Motorola had a 4 inch display screen. The Atrix 2 however has a 4.3 inch HD display screen. The look of the phone also seems to be much better. It looks a lot curvier and the display screen may also appear to be a lot sharper. The phone however may not use the 4G LTE network of AT&T and will possibly use the HSPA+ network of the same. This may not work in its favor when you consider the fact that the latter is slower than the former.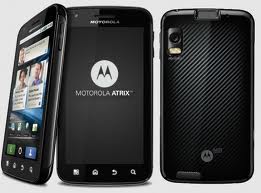 Some of the other specifications of the phone may seem to be a bit familiar and is commonly found in many of the recently launched handsets. However this does not make the Atrix 2 Android Smartphone lag behind in any way compared to the other phones in the market. The phone possesses a dual core 1 GHz processor which is quite an impressive feature. The internal storage of the phone is of 8 GB. It has an 8 mega pixel camera located at the back of the phone. The video feature of the camera is accompanied by the LED flash. There are obviously the micro USB and the HDMI ports present on the phone.
All these features are probably found in most of the handsets. Even the 1 GHz processor has made way to even better processors. But what makes the phone excel among the other ones is its larger display. This surely gives an edge over the iPhone 4 as well. However the resolutions of this larger display are nowhere compared to the iPhone 4 of Apple. This is not good news because the phone would surely like to capture the market of Apple. Even though the larger display may make it slightly ahead of the other phones but one must consider the fact that Apple may also come up with a larger display iPhone any day. The iPhone5 is also expected to have this large display as well.
The handset surely has a large display and it is quite a good looking set. This may create a sensation amongst the consumers. It is to be seen whether this wins the day for the Motorola Atrix 2.