Brenda Rainey, the spokesperson of Verizon has said that Verizon will not be selling Samsung Galaxy S II. The phone which runs on Android 2.3 Gingerbread has been doing good business in the European countries. However, the residents of the Untied States need not be disappointed because other network providers such as Sprint, AT&T and T-Mobile will sell the Galaxy II. As of now, Verizon is selling another similar model of Samsung smart phone, Samsung Droid Charge.Although Verizon is not in the race of selling this smart phone, it had sold the previous version, Samsung Galaxy S I, last year. The phone was called Samsung Captivate under the Verizon banner. There were reports of Verizon selling the next version as well. However, the reports were unconfirmed and from the latest reports, it has been confirmed that Verizon will not be selling this new version. It will continue to sell Samsung Droid Charge. This phone had been launched in spring this year.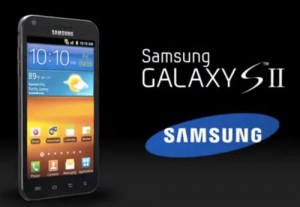 The spokesperson spoke to the Wall Street Journal and confirmed that Verizon is not in the race. Although other network providers have not made ay official statements, it is going to be sold by all of them. The phone will make its first appearance in the United States on the coming Monday. A launch party has been planned.
The Galaxy range of devices have been very instrumental is increasing the sales and growth of Samsung, which registered a massive growth and hike in sales. As for Samsung Galaxy S II, it is powered by Android 2.3 Gingerbread. The size of the device is a very attractive feature. It is very sleek, slim and extremely smart looking. The phone has a super AMOLED plus touch screen, which measures 4.3 inches. The screen resolution of the phone is 480×800.
In addition, the phone has two cameras on the front and back. The back facing camera is a powerful 8 mega pixel camera while the front facing one is 2.0 mega pixel cameras. The front facing camera is apt for features such as video conferencing. With new and improved apps such as face recognition that are being launched, a front facing camera is very useful. The phone is 3G equipped and will have Wi-Fi, Bluetooth, DLNA and an A-GPS receiver. Samsung has been bringing out new devices at an amazing pace. The company brought out four more new smart phones this week. Although released in Europe, they will enter the American shelves soon.