Faculty members and students representing the IT Department from 15 state colleges and universities have united to sign the petition that will reinstate Commission on Information and Communications Technology (CICT) and the eventual creation of the Department of Information and Communications Technology (DICT).
They showed their support by signing an online petition aimed at the restoration of CICT.  People go to the website ipetitions.com and sign the petition containing an appeal to bring back the now debunked government body.
Chair of the National ICT Confederation of the Philippines (NICP), Jocelle Batapa-Sigue claim they collected around 400 signatures in just one week.
Theody Sayco, head of the IT department of Central Luzon State University also help in the petition by mentioning the petition on every email he sends.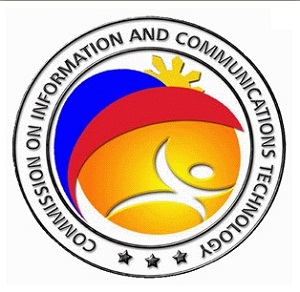 Student and faculty from the iSchool group all signs the petition.  Sayco expects more signatures coming in the next coming days than what they collected so far.  It can be remembered that the CICT was responsible for iSchools Project, eSkwela Project, the Content Development Project, the Camp Blogs and the PC Recycling Projects.  It is just time that the group iSchool shows support to the government body.  CICT is the one that helps them when they needed it.
Schools that support the petition are as follows: Central Luzon State University, Batangas State University, Bicol University, Ilocos Sur Polytechnic State College, Visayas State University, Western Philippines University, Aklan State University, Capiz State University, Capiz State University, Benguet State University, Tarlac State University, Davao Del Norte State College, Romblon State University, Southern Luzon State University, Tarlac State University, and Pampanga Agricultural College.
The NICP also promised its help by convincing its member to sign the petition.  NICP also vows to ask the remaining SUCs in the country to support the online petition.
The petition is an appeal to the president of the Philippines to recall the Executive Order No. 47 dated June 23, 2011 abolishing the CICT under the Office of the President so that the government could create the ICT Office under the Department of Science and Technology.
The online petition claims that by removing the CICT, EO 47 also removes the most effective catalyst and enabler for the ICT councils from all over the Philippines.  The appeal also mentions that the government body is an   effective partner of the Philippine Digital Strategy (PDS).
EO 47 not only  scrapped the several partnership programs and plans under the four strategic groups, including e-government, cyber services, human capital, and information infrastructure also various expected partnerships with academe, local stakeholder, and industry associations that are all there to harness the potential of the Philippines through the use of ICT.