In its latest update, Google has confirmed that the company will collaborate with Intel to develop a new smart phone that will have an Intl chip. The decision was announced in Intel Developer Forum. Smart phones that work on de facto ARM chips will also be made compatible for chips produced by Intel. In the event, previews of tablets and smart phones working on Intel chips were presented. The gadgets work on Intel Atom chip sets.Google and Intel have plans to launch phones that will make good use of Intel's Atom CPU, whish is known for its low power consumption. Medfield chips have been recently released in this category. A tablet model that is to be powered by Atom processor was showed as a prototype. Specifications about the phone were regarding features or producers were not mentioned. No hints about specific month or dates were provided regarding when the gadgets can be expected in the market.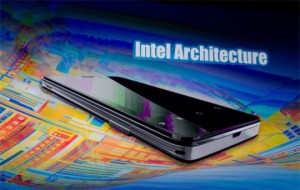 However, it was announced that the first batch of phones running on Intel technology would come into the market in 2012, in the first half of the year. The chips based on ARM are also used by Microsoft in the Windows 8 phone. The announcement by Google has come just a short while after Microsoft introduced Windows 8 based on ARM.
The impending launch of the new smart phone is special for Intel since the company has finally achieved success with its Medfield chip. The company has been trying hard to develop a chip that works on low power. The 32nm Medfield chip is a chip that has hit targets by being energy efficient. The chip is said to be a very practical solution for smart phones.
A few days ago, Intel made the announcement about tying up with Google on a new smart phone venture. When compared to several computer manufacturers, Intel has delayed its entry into the smart phone industry. As of now, Intel the top company in PC chip manufacturing competitors of Intel such as AMD and Qualcomm has already made a foray into the smart phone industry. The other major concentration of Intel as of now is the development of Ultrabooks, which are supposed to be ultra thin and high power laptops. These computers are expected release in the market by the end of this year, in order to gain access to the holiday season sales, which are always high. The battery life of the laptops is said to be of ten days on full charge.