It is good news for all those who have been waiting for an affordable iPhone from Apple. Come this September, and people shall be able to purchase a mid-range iPhone with prepaid facility. This initiative with the company is a sign that Apple has turned its focus on the enormous pre-paid market. The price of the phone is slated to be between $300 and $500. In all likelihood, the price will possibly be fixed at $350.
A new mid range model will enhance Apple profits
According to Chris Whatmore, an analyst with Deutsche Bank, Apple is focused in tapping the ten billion customers who use prepaid mobiles all over the world. As of now, owing to its post paid facility, Apple is only able to cater to one-thirds of the world's mobile using population. The new mid range phone will be an extension of iPhone 4. The analyst said that the company stands to gain rather than lose its profitability with a mid range phone owing to the predictable increase in the volume of customers. Although Apple has released over eighty seven million phones during a period of the last couple of years, it has not been able to access about two-thirds of the population due to its post-paid restriction.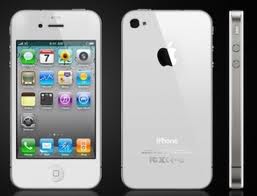 Mid range phone to resemble low end iPod
According to analysts, the mid range iPhone would probably resemble an iPod Touch. The company has begun to recently sell unlocked iPhones at $649. The low-end iPod is priced at $299. Based on these prices, the cost of the new mid range iPhone is being interpolated as $350. Despite slashing rates, mid range iPhones will bring 53% profits to the company. Another possible development in the Apple range is a contract free initial model of iPhone. This will be a huge step towards accessible the larger prepaid mobile customer base. By releasing a low range iPhone, Apple will be able to make $70 billion from all over the world.
Apple focused on prepaid iPhones
Apple is making a serious headway into expanding its worldwide mobile market. However, the company will have to indulge in troubleshooting problems related to hardware, down payment and cost of service provider. Asian markets, which have largely prepaid customers, are still unable to access iPhone. In size, the new phone will be half in size when compared to iPhone 4. With the new development, Apple will have a better and stronger hold on the world mobile market.