The tech giant Apple has at last announced their replacement program of the iPod Nano devices sold in 2005. The replacement program is long awaited, because people who bought the First Gen iPod Nano are suffering for six years. The devices have serious bug in batteries. Those batteries has defect of overheating and thus it can lead to serious injuries. However the replacement program has started on last Friday. So people, who are the owners of the first gen iPod Nano hurry up and get a shiny new musical device.
It has been announced by the company that only the first gen iPod Nano devices that were sold between Sept. 2005 and Dec. 2006 are defected. According to the complaint reports there were sparks, smoke ad property damage issues regarding 15 phones between 2005 and 2008. But there may be more cases of accidents that have not yet been registered. Apple has said that although the problem is very rare they will try to solve it very quickly in order to prevent the users from any kind of harm or trouble.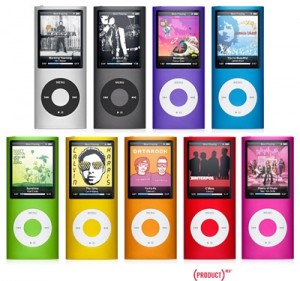 Mashable has confirmed that people, who are expected to get the replacements should not get excited thinking that they will get sixth gen iPod Nano devices in replacement. Although Apple's official announcement did not make it very clear Mashable has disclosed the facts. People are going to receive first gen devices of iPod Nano with fresh bug free batteries in replacement.
The first gen iPod Nano devices came in plastic shells. It offered the option of 1 GB or 2 GB or 4 GB models. The company has announced that the replacement will be in hands of the claimers within six weeks approx.
Although who expected to get sixth gen iPod Nano devices in replacement will be a little disappointed, it is not at all a less important incident to get a shiny new problem free first gen iPod Nano in replacement.