Singers now turns to Facebook to promote their latest songs.  They are using social games in promoting their latest hits.
It all started with Dr. Dre, then came Lady Gaga, and now a new singer joins them.  By next week, gamers will be able to see a new avatar that looks like Enrique Iglesias in CityVille.
Beginning Tuesday, "CityVille" players on Facebook are going to be able to interact with Iglesias's character whenever he visits their cities. Gamers can now collect items the singer  known for. Players can also watch previews of Enrique's newest music video.
Zynga did not say anything about the financial terms of the deal or say whether it plans to add more celebrity in the games that can be interacted.  The San Francisco-based company recorded registration papers in July for an IPO, and probably they are making the public debut this fall.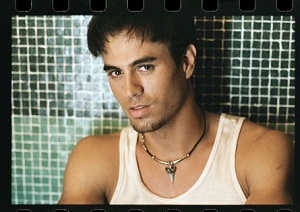 Iglesias admitted that they are the ones, who first approach Zynga about the idea for a game integration and involved from the start of the design also decides what characters are capable of doing.   They can obtain virtual hats, boots, bling and a speed boat, which represents the time Iglesias lived in Miami and owned one.
"CityVille," can be played on Facebook, and the fledgling Google Plus, allows players to build up and run virtual cities along with farms, buildings and all sorts of the road, and rail network one can see in the real world. There are no fees in playing the game; Zynga makes money by selling virtual items to players, which players use in decorating their cities and  got ahead in the game. The Iglesias tie-in is going to be available only on the Facebook version of the game.
Director of business strategy for "CityVille at Zynga says this is the first time that Zynga got an entertainer being an integral part of the game.
Enrique knows firsthand, what it feels to play games as he has played Mario once in his childhood and got addicted.  As he grows up, he tried to stay away from games as he can not do anything.
"CityVille" players have branded the game as the most popular application on Facebook, ahead of a social version of "The Sims" from Electronic Arts.  The data  provided by the research firm AppData, "CityVille" now has more than 71 million monthly users, compared to the above 62 million for "The Sims Social." Facebook, In the meantime, got 800 million monthly users worldwide.