Another new smart phone is all set to be launched in the market, this time by Android maker Google and the device is going to be called Google Nexus Prime. There has been wide speculation about the release date. While one news reveals an October release, mid November release news is also doing rounds. Nexus Prime will be powered by Android 4.0. The operating system is also called Ice Cream Sandwich. It is said to be a hybrid between Android smart phone OS 2.x Gingerbread and the tablet OS, 3.x Honeycomb.According to experts, the yet to be released Nexus will be the most sophisticated device in the existing market. It is highly advanced technologically and aids excellent mulch-tasking service. The device will have a processor that is 1.5 GHz dual core. The screen size is slated to be 4.65 inches and will have an ultra high quality super AMOLED touch screen. The screen resolution is also higher at 1280 x 720 pixels.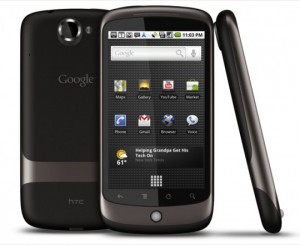 With the release of this news, all those wanting a smart phone will have a treat with a number of releases slated for the same phase. The most awaited smart phone of the year, Apple iPhone 5 will also be released in the same period. The other significant phone that will make its debut in the market is the one resulting from Microsoft-Nokia partnership, the Nokia Windows phone. However, according to information received so far, Google Nexus will outdo both these phones. In addition to the impending phone from Google, the other major android phones are Samsung Galaxy S II, HTC Sensation and Motorola Droid Bionic.
While Apple has always tried to enchant users with flashy features and excellent mobile architecture, Android has always gone for more powerfully equipped software, which is the reason why android has gained such strong grounds in the recent times. Android is growing at the rate of 7% every month. Further, there are a number of companies that use android and the cumulative number of android users is more than total iPhone users. Android has a market share of 42% while Apple share comes out to be a bit more than half of that. With the acquisition of Motorola, Google will bring out more technically strong phones equipped with powerful operating system. Among all the war between mobile phone manufacturers for supremacy in the market, smart phone customers have been treated with some excellent devices.