The giant search engine Google has finally unconfined the source code for its latest Android 4.0 Ice Cream Sandwich. Now the mobile manufacturers are allowed to customize the operating system for their mobile handsets. One of the specialties of the Operating System is that it can be corporate in both the tablets and smartphones.
Jean-Baptiste Queru who is a software engineer of Google has made an announcement on Monday evening that the code is actually the update, Android 4.0.1. The Android 4.0.1 is the version of Android that will be associated with the coming Samsung Nexus smartphones. The Samsung Nexus is the first smartphone that will offer the option of the new Ice Cream Sandwich Operating System.
Last time when Google released the previous version of Android, the Android 3.0 Honeycomb Google had to face lots of criticisms because it delayed the release of the source code to the OS while tablets designed with the OS were already in market. Because of the delay manufacturers had to face many problems in making customized distributions and that made them really disappointed with Google.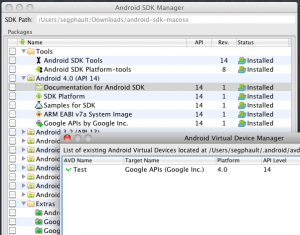 Mr. Jean-Baptiste Queru has announced that the released source code is actually a source code tree that includes all the previous source codes. So manufacturers can have the source code to Honeycomb from it also. But Google wants people to concentrate more on the Ice Cream sandwich version due to the incompleteness of the Honeycomb.
Google has asserted that they wanted to make sure about the performance of Honeycomb with smartphones before releasing it in market. However the source code is now available and that is all.
Tomorrow Google is heard to plan an event where the giant search engine is expected to announce a competition that will offer 10 Galaxy Nexus as prizes on Twitter.