HTC has plans of releasing another smart phone, which is supposed to be faster than all its previous devices. The device has been codenamed Runnymede and the details have been released online. The new phone will be a more developed one than its predecessor NTC Sensation. However, there have been no public statements or press releases officially from the company.The new HTC phone will work on operating system Android 2.3.4 Gingerbread. The device will have a user interface of HTC Sense 3.5. The processor used will be of 1.5 GHz and the phone will include a chipset of Qualcomm Snapdragon MSM 8255. The new phone will also feature a dedicated graphics core. Runnymede will have an in built memory of 786 MB. Two versions of the device are planned for release, one of them having an internal storage of 16GB while the other will be 32GB. Special care is also being taken to make the device more sturdy and durable and in this regard, an aluminum dustproof body has been planned. The structure will be unibody.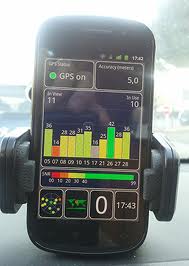 The smart phone will be a real treat for music lovers since the acoustic features are excellent. Runnymede will be equipped with a much better audio system, which is slated to be the best among all smart phones available in the market today. Advanced technology of SRS Surround Sound will be used for enhanced sound effects. The sound performance will be perfect and powered by Beats. Head phones of the same company will also be provided along with the smart phone. The best part about the sound system is its noise cancellation feature. This will be made possible with the use of dual microphones, which will also add to the comfort levels of the user.
Although the pricing is still under speculation since no official word has been released by the company, the device will cost somewhere between $500 and $600, depending on the version. However, there are also chances that the phone will be priced lower in order to compete with the cost of Galaxy Series, especially the new Samsung smart phone Samsung Galaxy S2. Nevertheless, HTC devices are on the higher end. The launch date and further details are unknown.
While HTC is one of the most updated users of Android software, the company created news by opting to purchase WebOS operating system of HP, which recently closed down its service. Future devices from HTC might be equipped with WebOS.