Ian Campbell, Transport for London CIO, will leave the agency in 2012, after almost two years in the role. Campbell will leave the organisation next year in January. This will lead to many changes in the organisation. First of all, the the TfL CIO role will be merged with that of the director of information management for London Underground.  This will lead to big changes in the organisational structure and these changes will come into effect after Campbell's departure. There are plans to reduce the number of directors by 25%; therefore TfL is merging the IT roles as part of a restructuring programme.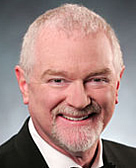 This organisational Planning is a part of wider project which aims at cutting down the running costs at TfL and which aims to save £7.6bn by 2017/18. This is the planning done by the organisers to cut down the cost of the organisation. This whole planning of combining the two roles may be called as key to making sure the programmes of investments are integrated between the two teams. This is a long term planning done by the top level organisers, whose base can find its place in Campbell's work till his departure in 2012.
Campbell's contribution to TfL is magnificent and palpable. Campbell has been continuously working to provide technology to help the capital's transport network cope with the influx of passengers during next year's Olympic Games. Campbell's work is remarkable and has regularly featured on silicon.com's CIO50 list of the most influential heads of IT in the UK. He is in that list of "most influential heads of IT in UK" for two reasons, firstly for his work with TfL and secondly for his former role as the CIO of British energy. Campbell has worked as TfL CIO for almost two years.