On 28th June, 2011, Microsoft announced the availability of the cloud version of its Office suite – Office 365. Although Office 365 Beta version was available since October 2010, the online version has been made available now. With the introduction of Office 365, the Microsoft users can now access Office Web Apps which includes Excel, Word, PowerPoint and Outlook with the web based versions of SharePoint, Lync and email platform. With the introduction, of online version of Office 365, Microsoft is now going to compete with Google Apps which claims to have been used by 3 million businesses and over 30 million people around the world. Although these numbers are very small compared to over a Billion customers which Microsoft claims to use their Office suite, they are much ahead of Microsoft's Business Productivity Online Suite.

Office 365 is available for a free trial for the businesses for 30 day period, after which the enterprises would be required to pay a price between $6 and $27 per user per month which depends on the requirement of the respective organization. There are four levels of enterprise version being released: E1 to E4. E1 includes Exchange, SharePoint, and Lync, whereas, in the E2 version, online office Apps is added. E3 version provides licenses for the client based versions, whereas E4 provides PBX functionality to Lync. E4 is considered as the costliest version which allows users to call their business contacts using IP based Lync.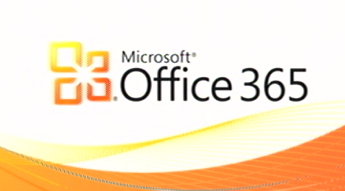 In addition to this, Office 365 is also being designed for small businesses and kiosks which have less than 50 users. The SME version does include Exchange, SharePoint and Lync, as well as Office Web Apps, but this version lacks some of the publishing features in SharePoint. The Kiosk version is meant for the businesses where employees need basic email access, SharePoint and Office applications. There are two versions available for Kiosk users: K1 for basic exchange and SharePoint, whereas K2 office applications also along with SharePoint and email access.
With the introduction of cloud computing, Microsoft is definitely going to give a tough competition to search giant, Google in providing online office suite products. These products have come as a boon to the businesses, which can save large amount of money by not maintaining servers required for storing office files. However, both Microsoft and Google are required to maintain a better security standards and providing better service. Recently, the BPOS system of Microsoft has seen a number of outrages due to several reasons.