Last month, Motorola announced in China that Droid 3 is up for grabs on Verizons.   Now, another announcement made on June 7 about the newest additions to their current line of phones.
People have long been anticipating Droid 3 because it is the thinnest smartphone worldwide.  Aside from the comfortable QWERTY keyboard, the device also comes with a 1 GHZ dual-core processor, which enables the user to multitask by running numerous applications at the same time.  The camera is 8MP and has the capability to record HD video at 1080p.  Also, a default OS, Motorola equipped Droid 3 with Android 2.3 that runs smoothly on a system with 512MB RAM.
Another addition to the gadget is that it comes with capabilities for a 3G Hotspot meaning that five different devices can be hooked up to the phone via Wi-Fi.  A businessman would find this gadget very useful indeed.  Also, the students, who want to catch up with his school buddies.  The phone also comes with Bluetooth 2.1, HDMI, DLNA, OTA, USB 2.0.so the users could go anywhere they want to, whether they are at work or in their home the connectivity is nonstop.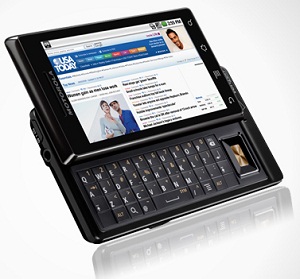 The Droid 3 comes with a feature called Mirror mode, which, enables users to take a picture while moving forward to view them as well as sharing them.  Its owners can also do the same with the videos and movies that can be transmitted to a television by using an HDMI separately cable.
One of the greatest feature of the phone is its ability to be used anywhere of the 200 countries that could use them.  This would serve well for any businessman or businesswoman who has a habit of or has a job about travelling internationally, also perfect for any meetings and those long business conferences.  Owners will have the option of using the wireless voice and data service, which includes 3G speeds.
To protect the user's information, Motorola also includes other security measures.  Such security measures include the ability to lock it with a complex password; also users can delete their data in case the phone got stolen, or the phone got lost.
The phone comes with Citrix GoToMeeting made particularly for Android, a special software allowing the user to attend certain meeting while they are on the go.  As a finishing touch to the feature, it also includes Adobe Flash Player 10 and ESP smart dock technology.
Motorola Droid 3 can be bought at the Verizon Wireless Communication Stores for price of $199.99 for Verizon users.