Nokia, the Finnish Telecommunication Company, has declared that it is going to cut 3500 jobs by the end of this year. They had already announced a slash of 4000 jobs in the last April.
Nokia has now planned to close its manufacturing factory in Cluj in Romania, by the end of the year, eliminating 2200 employers and to move to Chine and South Korea, because according to them these factories will provide a better access to key suppliers and target markets.
Nokia has also decided to shut down its Location and Commerce dealings in Malvern in PA and Bonn in Germany. That will also cause unemployment to nearly 1300 employees. The company is planning to concentrate on its development efforts in Berlin, Boston, Chicago and several other sites. The company has also planned to study its long term role of manufacturing plants in Finland, Hungary and Mexico. These measures are anticipated to save 1 billion Euros by 2013. Nokia CEO Stephen Elop said that they were compelled to take those painful steps in order to align their work force and operations with their path forward.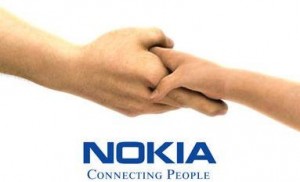 Nokia faced hard competition from other smart phone manufacturing companies like Apple and Research In Motion (RIM ). Apple got Nokia down early this year and became the top Smart phone maker. Early this year Nokia has announced its partnership with Microsoft. That step left Intel behind as Nokia and Intel were working jointly in Meego. So, Intel make collaboration with Samsung in their coming device called Tizan. Nokia has also announced to take Windows Phone OS as their primary smart phone platform, keeping aside Symbian as Franchise platform. New Nokia phones with Windows Phone OS are expected to enter the market in next year.