Nokia, the third largest seller of smart phones in the world, offers a 12 mega pixel camera in its N8 smart phone. As the company itself suggest, this phone has brought out the photographer is every user. The camera in the N8 phone, in addition to being powerful, also features a Xenon flash, large sensor and Carl Zeiss optics. Much to the delight of users, a new app has been launched to encourage the photographer in every user and help them make some money alongside.Nokia Ovi store has come up with Fizwoz app. This app is an excellent platform for amateur photographers to display their photographs. Photographs can be uploaded into the platform and can also be shared. To top this off, the platform allows sale of photographs as well. However, this platform is only available for Nokia customers. So, all customers of Nokia phone, who have a camera in their devices, can use the platform to display their photographic skills.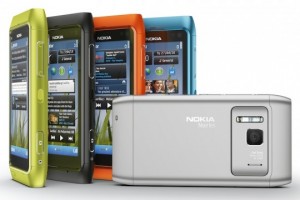 The other best part of the platforms is that they are visited by magazine and media companies as well. Good photographs on the platform sell immediately. Whether you are a budding photographer or an expert one, this platform is a great way to earn good money. There is no limit to the number of photos that can be uploaded. The only stipulation that Nokia asks for is that the uploaded be a customer of the company, which is a fair enough requirement.
The organization in the platform is exceptional as well. Users can choose the precise category and niche that their photographs belong to. The platform has a number of categories ranging from wildlife and nature to news and sports. Other categories are entertainment, places, fun and comic images and photographs of celebrities and famous public figures.  Besides these categories, each of them has a number of sub categories as well. The platform has a lot of depth but is very easily navigable since the directions are clear.
The platform is uncluttered and good for both photographers and persons wanting to buy images. It also works out as a perfect deal for budding photographer who can earn a few bucks without investing in expensive camera equipment. Buyers, on the other hand, can get pictures for relatively low prices when compared to the costs incurred in hiring a professional photographer. Moreover, the choice of photographs is so huge that there is a regular traffic of buyers on the platform. The app is a free download. All that the users have to do is go through the simple registration process.