The 'once' great partners turning into opposite stands continue between Samsung and Apple.
Samsung Electronics said on Wednesday night that it has filed a complaint with the US International Trade Commission to ban US imports of Apple products ! The request was filed on Tuesday, specifically requests 'Permanent Exclusion Order' to prohibit all Apple products from entering US market, due to Patent's Violation clauses. The ban would include Apple's most successful gadgets iPhone, iPad and iPod Touch.
In return, Apple too had filed a 'Preliminary Injunction' against Samsung with the U.S. District Court for the Northern District of California, on the basis of Samsung's products infringe 3 Design Patents and 1 Utility Patent. This would block 4 of Samsung latest mobile devices out of the U.S. market, which include :- Galaxy S 4G, Galaxy Tab 10.1 tablet, Droid Charge Smartphones, Infuse 4G .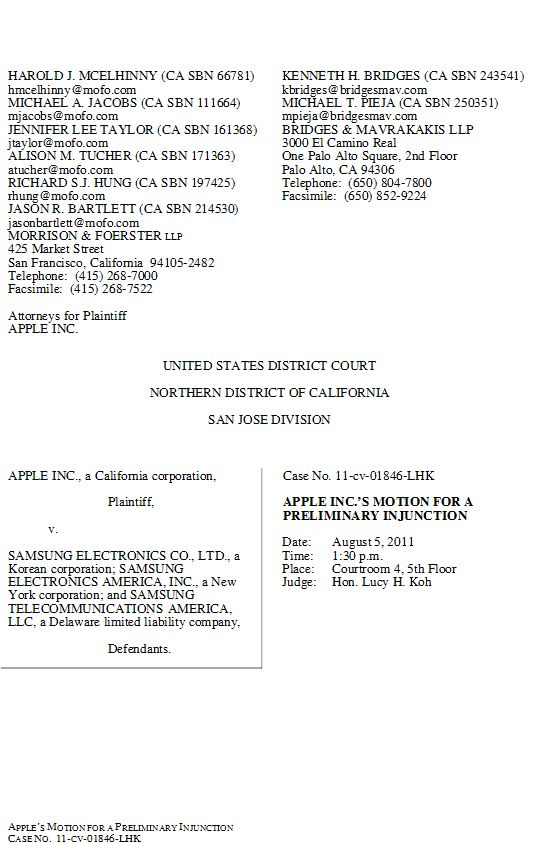 It is interesting to note that the two companies has actually been close business allies for long. It is well known that Apple uses components from Samsung in wide range of its products, which include its phones range. Further, Samsung and Apple were working on contractual agreement worth US$7.8 billion as hinted by industry watcher, and that would certainly put Apple to become Samsung's largest customer !
If our memory are still fresh, not too far ago during Apple's 2nd Fiscal Quarter Earnings period, Apple COO Tim Cook noted that Samsung was "a very valued component supplier for us." .
Nevertheless, when the 2 giant cross each other products line, it sparks off the blow. As Cook mentioned during the conversation with Analysts :-
"We felt the mobile communications business of Samsung had crossed the line, and after trying for some time to work through the issue, we decided we needed to rely on the courts," Cook said.
Shortly after Apple's filing, Samsung responded with tough stand saying it would "respond actively to this legal action taken against us through appropriate legal measures to protect our intellectual property."
Pretty Interesting isn't it ? We wonder what would be the outcome of these legal battles among 2giants. Could it possibly be settled out of the court ? with both company sitting down and engage in high level talks to settle their disputes ?
Whatever it could be, as consumer, we do hope that such legal battles would not bring negative impact on the technological innovation that these 2 company has been bringing us.