There has been a long time battle between Apple and Samsung. But instead of trying to settle down the battle Samsung is now fueling it more and more. According to The Next Web, Samsung has opened a new pop – up store almost beside an Apple Store in Sydney in Australia.
Sometimes ago Apple was almost on the way put a full stop to the market of Samsung's Galaxy Tab 10.1 tablet in Australia. Samsung tried many times to convince Apple to settle down their problems, but Apple did not agree to do that. As a result Samsung had to declare that until the tensions between them and Apple resolved they would discontinue the selling of Galaxy tab 10.1.
Now Samsung has already brought their inside problems to the public and almost declared a face – face competition against Apple. They are believed to open their new pop – up store hardly a few meters away from the Apple store to snatch some of the iPhone 4S customers and make them the happy and satisfied customers of Samsung Galaxy S II.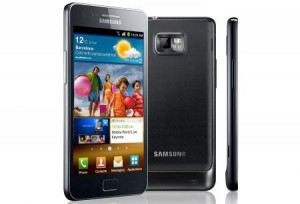 The Next Web reported that on October 12 the queue of customers at the outside of the Samsung's pop – up store was much longer than the queue outside the Apple Store for Apple iPhone 4S. Still they found that Samsung was trying to steal customers from the queue, outside the Apple store by influencing them to buy Samsung Galaxy S II.
Samsung has also declared a special limited period offer for the first 10 people of the queue outside the store every day. Every day the first ten people of the line will be lucky to get the Samsung Galaxy S II handset for only $ 2. The offer will last for 1 week. So it can easily be understood that Samsung has made nearly 70 Galaxy S II handsets to sell at the price of $ 2. Engadget has also reported that Samsung has not given any condition to the $ 2 price. But they also said that this information is yet to be matched with the information of other sources.