Laptop manufacturing company Sony has said at the IFA event that they are now planning for bringing a new kind of sheet for their users, which will allow them to enable 3D image without taking help of any special glass – in specific to do that user first have to place this sheet at the top of their 2D notebook.  The authority has also declared that they actually unveiling this product as an additional accessories for Sony VAIO S notebook.
As, the authority said that this new kind of sheet will be 3 mm thick and will work with their 15.5 inch LED display. So, their VAIO users will get the benefit of enabling 3D videos and picture with the necked eye.
Though we have not got any clear information about the pricing of it but it can be said that this brand new product will cost around 129 Euros. But more glad news is that Sony has also declared that their this brand new sheet will additionally work with others notebooks which display configurations are same as Sony VAIO.
Brand new 3D Experience:
Before enabling this first viewers have to take the help of an accompanying application, which on the other hand uses the VAIO S's webcam for determining the exact position of the User face to provide better 3D viewing experience.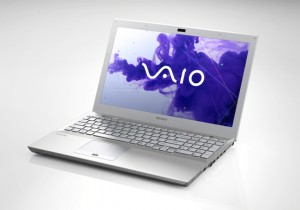 Also to get better viewing experience, all the viewers of it must need to be between 30 cm to 1 m away from the screen and have to maintain a horizontal viewing angle that is 60 to 120 degrees.
Moreover the company has also declared that it will also determine the height of the viewer face to provide better 3D experience along with a good viewing angle.