Asus has always been a great dealer in motherboards and as for laptops and netbooks they have also done a fair good job. But the biggest problem that Asus has over the years is that the laptops they provide are often high budget range and unaffordable for normal customers. To wipe off such idea about Asus laptop the  company has launched a new model which costs only 599$, a fair bit low than its earlier models and with the features that it has it is bound to move up in the customer's preference list very quickly. The latest Asus A53TA-XN1 has got stylish looks which is combined with its sleek design. The lid is dark brown plastic in color with the chrome colored logo in the middle. The interior color is dark black and looks great.
The dark color on the exterior prevents much of the fingerprints to be shown but still a few smudges here and there are observable. The 14.9 inch size is pretty small than other similar laptops and weighing 5.4 pounds, it is lightweight to carry though many other laptops are lighter than this one.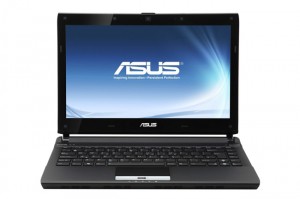 The keyboard is island designed and the keys are large in size. It is easy to type about 49 words per minute with less than 2 per cent error rate. This is really good for any keyboard and the responsiveness of the keyboard is proper for users. The touchpad is also very much responsive and accurate. It is easy to highlight or erase any part of the writing comfortably and can rest your palm on the space provided on the keyboard.
The 15.6 display screen provides vivid colors with details and the audio quality is terrific. The in built speakers are capable of producing sound with strong bases and zero percent cracking. As far as the performance matters, the Asus A53T is really below par. The 1.4 GHz Quad Core AMD A6-3400M APU processor lacks the boost of speed and even the 4GB RAM cannot support it to full extent. The windows 7 OS system runs quite properly but a lot more speed was expected to run such a high level OS. The 500 GB 7200 rpm Hard Disk booted the OS in about 70 seconds which is not at all acceptable. The battery life is quite good but improvement would have been better. At a stretch it can last for 4hours and 30 minutes which is comparatively low. However, the price at which it is available is lucrative for buyers to check it out.