You shall be very glad to know that the company ViewSonic has now decided to unveil their upcoming product ViewPad 7e – as expected, which they will show off at IFA 2011. Whatever it is, some rumor are starting already regarding it – but all this are stating the same thing – this brand new ViewPad 7e will launch by the end of this year and the price of it will be £150.
This brand new ViewPad 7e will come out in the market along with holding the hand of pre-installed Amazon Kindle software and 4 : 3 inch multi-touchscreen.
Though before it earlier the authority of ViewSonic has stated "Our tablet is associated with everything which currently every user demands such as wireless lan, Bluetooth, HDMI port, wave cam and many more."
Date Of UK Release:
Though, exact the date of release of this product in UK has not finalized yet, but as company demands this will announce with in the next month. And more glad news as the company and few rumors are stating that this product will appear in the market by the end of this year and within an affordable price range also, that is €169 according with European price point – in specific around £150.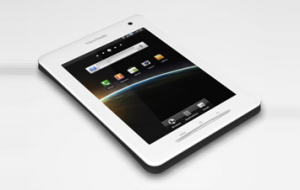 But the main matter of fact is in the present market low const tablet has taken its place as a hot cake, because they are now providing anything like the high price range tablets such as different operating system (HP TouchPad with webOS operating system), useful accessories, good reliability and many more.
So, it can be expected that while this brand new ViewSonic's ViewPad 7e will announce at IFA 2011 then it must catch the attention of all.