Smartphones market is a new place of innovation for all the manufacturers and it is not clearly at its saturation point. The LG 4G Thrill tries to prove the best. It comes with loads of features. But really does it meet up to its expectations? Let us see. The Thrill's design is really stunning. The black metal finish is something not unique but when you combine with it the designs that LG brings on it with front end camera and four capacitive menu keys it is really something to watch out for. Along with the 4.3 glossy screen you find the back end camera on the plastic cover with a single metal strip. It is lightweight and weighs only 6 ounces with a width if 5.1 inches at most. It is of same size of Motorola Atrix 4G and HTC EVO 3D.
There are several connectivity options on the Thrill. The HDMI port is useful on the side and the charging and USB connector option is also available. The 4.3 inch display offers a resolution of 800 x 480 and can watch superb quality videos with bright glossy display.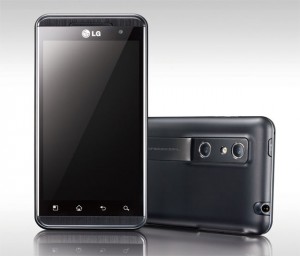 It works fine on 3D, but watching videos on 2D could however been enhanced a bit. Coming to the CPU, the dual core 1 GHz  TI OMAP 4430 CPU is power packed in comparison  to other smartphones of its type and is sufficient to handles the apps and HD videos that are used to run on it.  Therefore the output is great and is up to the quality expected. The music playback is not quite like Boom Box but is quite proper to fill a medium sized room and to listen in a group. The sound quality is good but not loud and the clear audio helps in listening to your favorite music all the time.
The dual 5 Mega Pixel camera is one of its kind as you can take both 3D and 2D images at ease and the output is superb. The images are clear even in low light conditions and will satisfy your needs of photo shooting in darkness. The video recording also delivers HD quality output which is also plus point of this phone. The battery life is something to worry about. At full it only lasts for about 5 hours or so, far below the HTC EVO 3D and Samsung Infuse. Therefore talktime is also only about 6 hours at most. The LG 4G Thrill is definitely a smartphone to check out if you are thinking of purchasing a new one.