People now want to carry their office in their pocket. Sitting in front of the computer to check the mail box and any official document, days are gone. People are getting smarter and faster and to enable them, they want handy computing device; so that they can track the whole world, when they are on the move.
Gadgets makers have done a fantastic job in last to decade to serve the never-ending need of the customers. Whenever there is a demand for something new and improved, they have delivered. From a different point of view, gadget makers have created the need among the customers, by creating marvelous devices.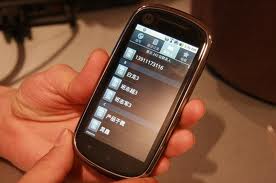 A decade back, people never thought of having a computer on their mobile phones; but with the introduction of computer enabled mobile phones, the gadget makers surprised the world. On the other hand, after having a portable computer in their handset people demand for more; more and more space, faster speed, easier operating systems and many more.
As far as Operating System or OS is considered, the Finnish mobile phone giant Nokia launched first mobile OS, named as Symbian. Nokia did able to sell millions of devices running on Symbian platform, but the Symbian prove quite ineffective after few days of its lunch. That was just a basic OS.
Apple surprised the world with its new Ios through its iphone. People went crazy to possess the iphone, round the world. Most of the analyst and users hailed the Ios for its efficiency and user friendliness. Iphone sold in bulk mostly due to the Ios.
Finally, the search engine giant Google stepped into the mobile OS market with its Android OS, as every other products of the Google the Android had some distinctive qualities. Gadget lovers again went crazy to experience the OS from the Google. Google delivered once again and stood tall up to the people's expectations. The Android OS gave a rich experience to the people, as far as computing on the move is concern. Now many reputed mobile phone makers are making devices to run on Android platform and devices running on Android are selling like hot cake.
Though, after the introduction of Android, many other players also launched their OS but those not get the anticipated popularity, for example Bada OS from Samsung. So, Android seems to be the clear winner of the rat race, among the mobile operating systems.